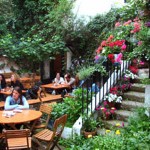 UPDATE: Fenzl Frequenzl 33 canceled! Special Guest at the Fenzl Frequenzl 33: Michaela Fischer, an old friend of us, who outed herself as a killer singer over night and proceeded to give her debut at Die Große Chance in Austrian TV. Fortunately she didn't stand a chance there, because the musicians just get milked there anyway.
ALERT: The concert will take place only, if the garden at the Blue Tomato isn't open yet, which is usually rather improbable end of April. We will announce that shortly before. If not, then see you there in fall.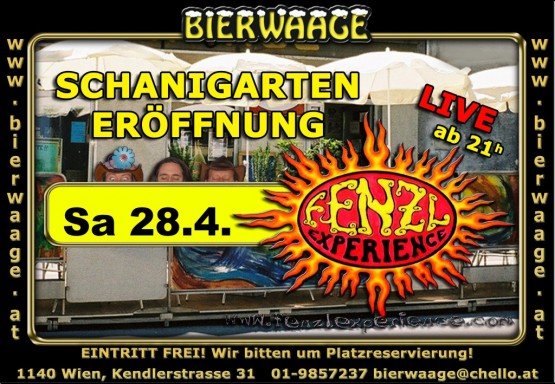 UPDATE: Fenzl Frequenzl 33 canceled!
But what's for sure is the next gig: the yearly opening of the Schanigarten at the Bierwaage, where it's traditionally to cold to sit outdoors.
We've not decided yet  if we're going to play at the great concert hall of the Bierwaage or in Pezl's living room at No. 35.
But you'll check that.