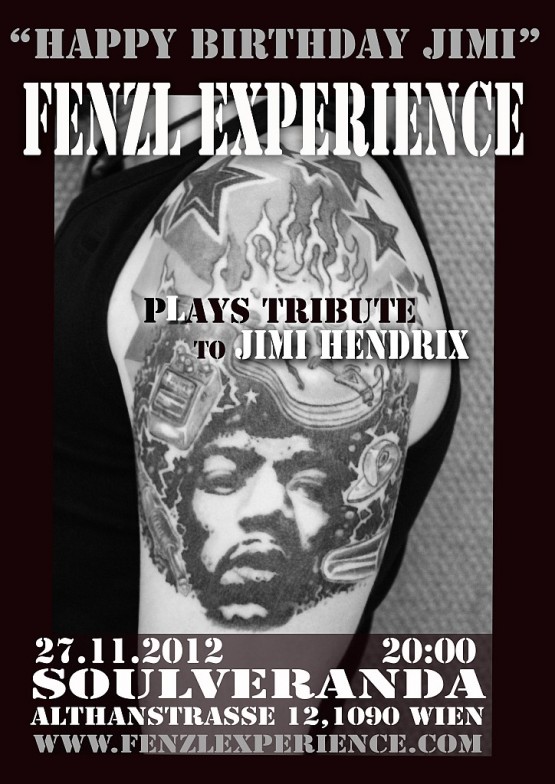 What

Happy Birthday Jimi 2012

When

Tuesday, 27. November 2012

Where

Althanstraße 12
Wien, Österreich 1090

Other Info

Fenzl Experience p(l)ays tribute to Jimi Hendrix

Fenzl Experience zelebrieren ihr bereits 8. jährliches JIMI HENDRIX Geburtstags-Tribute. Heuer erstmals in der Soulveranda!
Das dynamische Hippiewestern-Trio aus Wien wagt sich wieder an ein Programm liebevoll interpretierter Hendrix Songs.
"Let's share the love for Jimi"!