Hello everybody!
We presented the new Fenzl CD named "Fenzl Experience" last Saturday in a lovingly setting – thanks to the many guests that provided such a nice atmosphere!
We recorded the CD all on our own – with a little help from Alex Rathner – at the Fenzl Studios / Rehearsal Room, as live as possible, in the course of a week. Vocals and 2 guitar solos were added afterwards. 13 selfmade songs :-) Mixing and mastering with and from Chris Scheidl.
Label: Styx Records
We're proud of and happy with the disc, and had a great and humorous time while we produced it.
You can buy the CD at our Gigs, at Styx Records, and Websites like: CD Baby, Amazon MP3, Emusic, Lime Wire, MySpace Music, Rhapsody, ThumbPlay, Zune, Apple iTunes, GreatIndieMusic, Liquid Digital Media, Napster, Shockhound, Tradebit, Deezer, Last.fm, MediaNet, Nokia, Spotify, Verizon, …
Have fun listening!
Coming up next: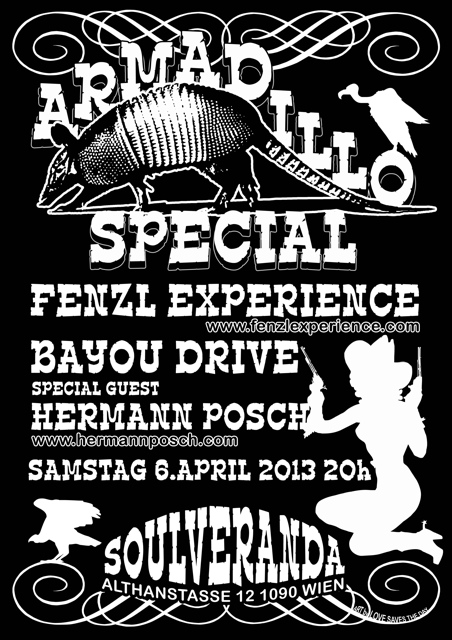 and on Sunday, April 14 we have the honor to support one of our great idols: ERIC SARDINAS and BIG MOTOR
Start: 7:30 pm (unfortunately there"s a wrong time in the bluesspring folder)
At: Reigen, Hadikgasse 62 (U4 Kennedybrücke) Presale tickets at € 22,- available, please send a mail…
Check him out on Youtube
love'n peace,
Fenzl Experience